We offer many types of braces to suit you and your smile best, no matter your age. We work closely with you to design a personalized treatment plan to address your or your child's needs.
Hear From Braces Patients Like You
Braces are the traditional and most common route to straight teeth and healthy bites. If you are receiving braces at our practice, Dr. Harwell and Dr. Cook will place brackets and wires on your teeth to gradually move them into the proper position while working to adjust your bite. The best way to learn if braces are the best option for your treatment is to visit us for your complimentary consultation appointment—but you can learn more about what it's like to receive braces at Harwell & Cook Orthodontics by watching the videos below from our patients.
The team at Harwell & Cook Orthodontics is committed to offering the latest advancements in orthodontics to all of our patients, no matter their age. There are so many options these days beyond traditional metal braces. Whether you choose invisible braces or removable aligners such as Invisalign
®
 and Invisalign Teen
®
, braces with bold, fun colors, or any combination of options, your treatment at our practice will be custom-tailored to you. When you visit any of our five practice locations in the Texas and Oklahoma Panhandles for your initial consultation appointment, your orthodontist will review your options and help you select the solution that is perfect for achieving your best smile for years to come. You can learn more about braces at Harwell & Cook Orthodontics by checking out our 
Braces FAQ
. For even more great information about receiving treatment with braces at our practice, we encourage you to explore our Patient Stories section where you can watch videos from some of our happy orthodontic patients.
At Harwell & Cook Orthodontics, we offer a wide variety of orthodontic options for you and your family—kids, teens, and grownups are all welcome here! The most popular options for braces offered at all five of our welcoming practice locations include the following:
Harwell & Cook Orthodontics offers the type of braces that will suit you and your smile best—no matter your age, and within a budget that makes sense. We love working with kids as well as adults—and because you're like family to us, we will treat you with the care and consideration you expect and deserve in a comfortable and welcoming setting. We encourage you to contact our practice to schedule your complimentary consultation. At your consultation, Drs. Harwell and Cook will work closely with you or your child to create a personalized treatment plan for braces that addresses your/your child's specific condition and needs. We look forward to meeting you!
BRACES IN THE TEXAS AND OKLAHOMA PANHANDLES
For over 40 years, the team at Harwell & Cook Orthodontics have provided quality orthodontic care with a smile for patients in the Panhandle area. We offer each one of our patients the most advanced technology available today for comfortable, fast, accurate orthodontic care with incredible results. With multiple treatment options available including traditional metal braces, Invisalign, and clear braces, you can trust that we will get you smiling out loud with the healthy and straight smile you have always wanted!
Damon System Goes Far Beyond the Straightening of Crooked Teeth – It Is About Creating Beautiful Faces
There is a general misconception that all braces and orthodontic treatments are the same. With all the options available today it is more important than ever for parents and patients to carefully select what type of braces and technology will be used. The Damon System not only produces beautiful smiles and straight teeth, but also carefully considers how the face is going to change and mature minimizing the aging process. Most people believe patients have such crooked teeth because their jaws are simply too small. Faced with this crowding, traditional approaches often call for permanent teeth to be removed, followed by braces, wires, and strong pressure to move the remaining teeth into a very narrow arch form. Even though teeth may be nicely aligned, long-term research often shows a negative impact on the aging face, bone, and tissue. Traditional braces often apply heavy forces that can overpower the very delicate underlying blood vessels cutting off oxygen and nutrients. This can be more painful and actually slow down tooth movement and lengthen the time of treatment. The Damon System, however, takes a completely different approach. Recent studies show that crooked teeth are usually not caused by jaws that are too small but rather by the tongue and muscles in the face that are simply out of balance. With the Damon System, your orthodontist can use very gentle pressure working with the natural forces of your body. This allows your dental arches to develop the way they are always meant to. It is very exciting to see patients' interior crowding eliminated with a wider, more natural arch form, and in most cases, this is accomplished in far less time with fewer visits and far greater comfort. What makes the Damon System so unique is that it not only straightens teeth, but on most adults, it can also have a major impact on the appearance of the entire face, slowing the aging process. For adults with narrow arches, even those with straight teeth, the Damon System can reverse the effect of the aging process by supporting the area of the mid-face, creating a more youthful appearance. What emerges is a more natural-looking appearance with a wider, brighter smile, rarely requiring surgery or tooth extractions. So how does the Damon System create this magic of the mid-face? By taking advantage of the very latest advancements in high technology. The space-age wires used in the Damon System are unique in that they continually work to return to their original form: an ideal, balanced arch. In place of traditional braces that hold the wire tightly against the teeth, the Damon System uses specially designed brackets that allow these wires to slide and move freely. Orthodontists can now apply less pressure—in fact, several hundred times less pressure on each tooth. This allows the body's own healing and adaptive ability to create more space and a more natural arch form for the crowded teeth. The latest research using the most advanced imaging technology clearly demonstrates the benefits of moving teeth with forces that work in harmony with the body. Using biological sensitive forces, the teeth and surrounding bone can move together, creating a more natural smile and face. With most traditional orthodontic treatments, this patient would have undergone extraction, resulting in a narrower smile and flattened mid-face. With the Damon System, look at how the smile and face actually improve as the patient grows and matures. Patients can be treated with the highest level of care in a shorter amount of time with far greater comfort. With the Damon System, the future has indeed arrived.
Life with Braces
The braces experience is different for each patient: some have little to no discomfort, while others may have a little bit of soreness when they first get their braces on or after adjustments. This page includes some of the things you can do to minimize your time in treatment and maximize your comfort while keeping your mouth healthy and clean so that your appliances stay in top shape while they move your teeth. During your adjustment appointments, our team will check in with you to make sure that your treatment plan is on track. This is also a good time to ask us any questions you may have about your care. Our orthodontists and team love to answer your questions, so if you have a question for us and do not have an appointment scheduled, please give us a call at any of our five convenient locations. We are always happy to help and can even guide you over the phone if you are having trouble with your appliances.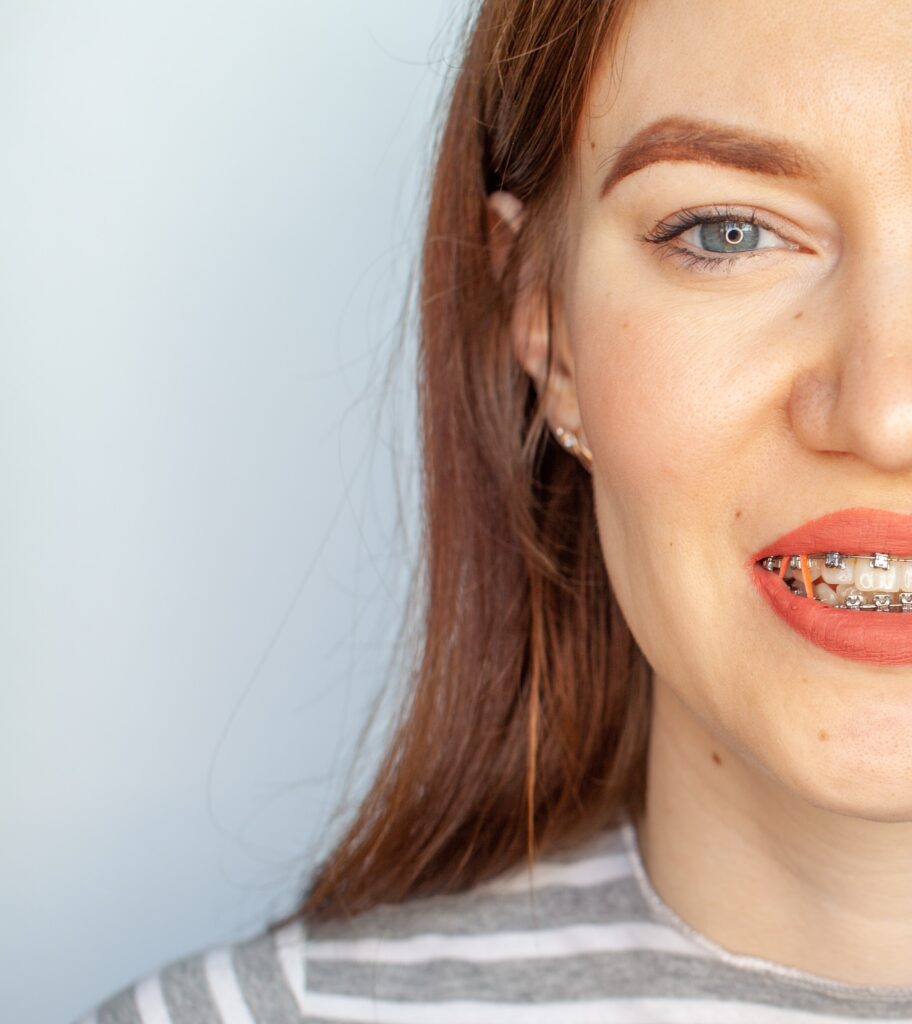 EATING WITH BRACES
The truth is, you can eat almost anything when you have braces, as long as you avoid the foods that can cause you to lose a bracket, break a wire, or get tangled up in goo. Here's a handy guide that can help you avoid any issues. Feel free to print this list out and put it up on the fridge.
What Not to Eat with Braces (The NO List)
What You Can Eat with Braces
Common sense advice: Any food item that seems likely to stick to or damage your braces or appliances should stay on the shelf.
SORENESS CAUSED FROM BRACES AND APPLIANCES
Some patients can experience soreness or discomfort when they first get their braces or when they are switching aligners, but this doesn't last more than a couple of days. One great way to relieve oral discomfort is to swish with salt water. Dissolve one teaspoon of salt in a cup of warm water and swish and gargle with it for a couple of minutes, being careful not to swallow the saltwater solution. An over-the-counter pain medication, such as Advil® or Tylenol® can also help. It may take some time to get used to how your mouth feels with your new braces or appliances, but after about a week or two, you will have adapted to the changes. We will provide a special wax that can be applied to the surface of your braces if you experience irritation on your lips, cheeks, and tongue while you are adjusting. Note: Loose teeth during your treatment is normal, so don't worry if you notice some looseness. This is a good sign that everything is moving as it should, and any loose teeth will tighten back up once your treatment is complete.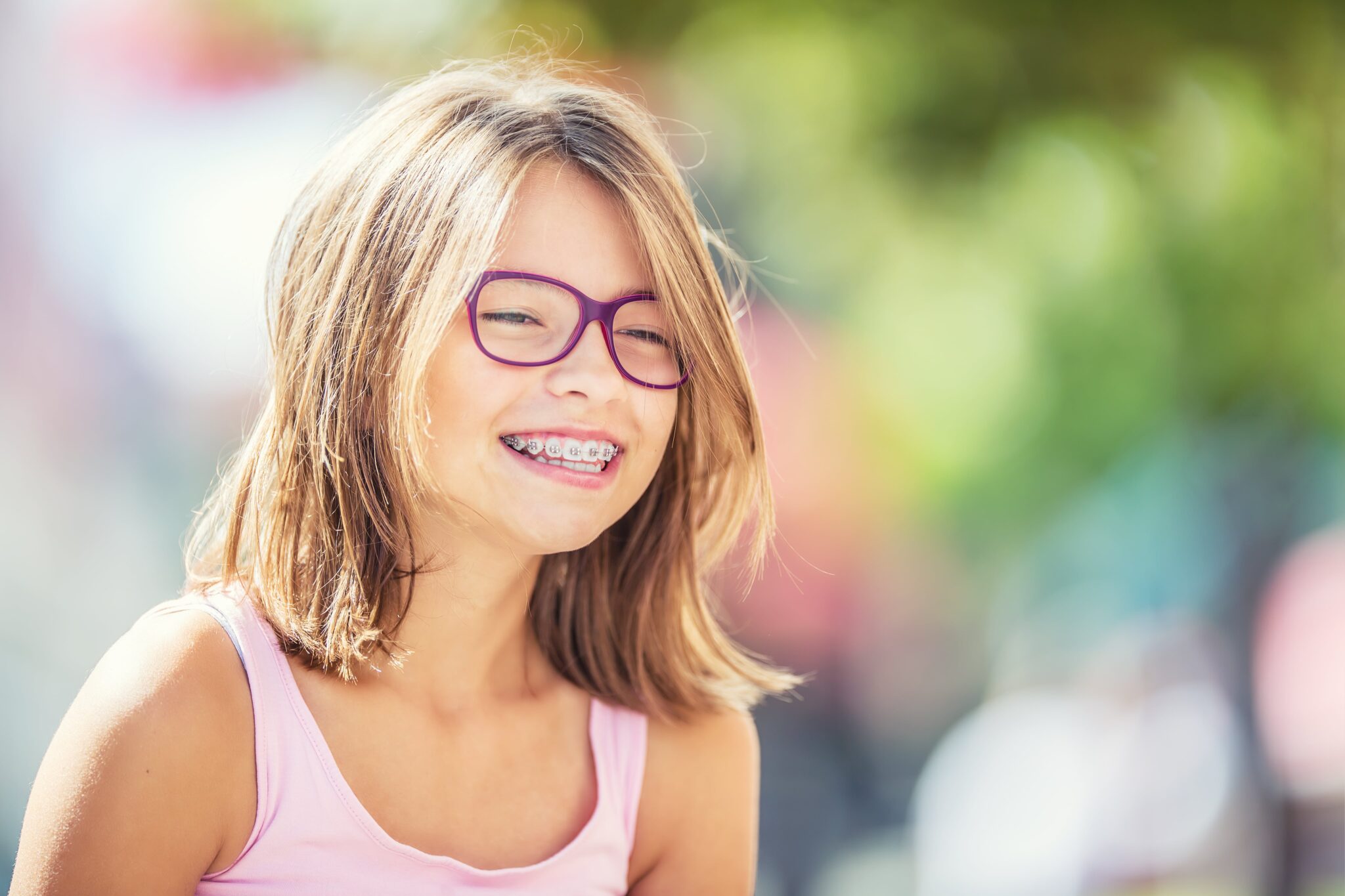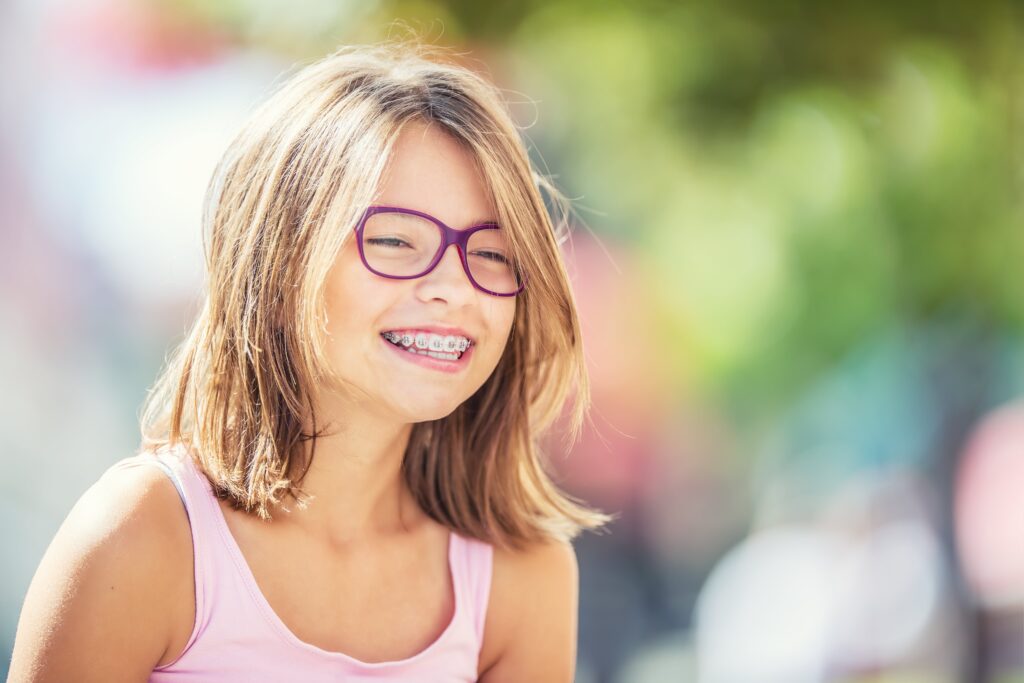 LOOSE WIRES AND BANDS
If one of your wires or bands should become loose or break, please give us a call so that we can work with you to fix the problem. If you are unable to see us right away, and you're feeling confident about trying it, you can use the back of a spoon or a pencil eraser to move a loose or poking wire back into position. If you have pain or irritation because of a broken wire, you can place some of the special wax we provide, or a cotton ball soaked in water, over the part of the braces or appliance causing the irritation. Be sure to bring any piece(s) of your appliance that may have broken or fallen off along with you when you come in to see us, so we can make repairs.
TAKING CARE OF YOUR APPLIANCES
When you take great care of your appliances during your treatment, your time in braces will run smoothly, and your new smile will show your efforts! Dr. Harwell and Dr. Cook and their team will show you how to take care of your appliances when you receive them, but the general approach is simple: consistently wear your rubber bands, retainer, and other appliances, and be sure to avoid the foods on the NO list!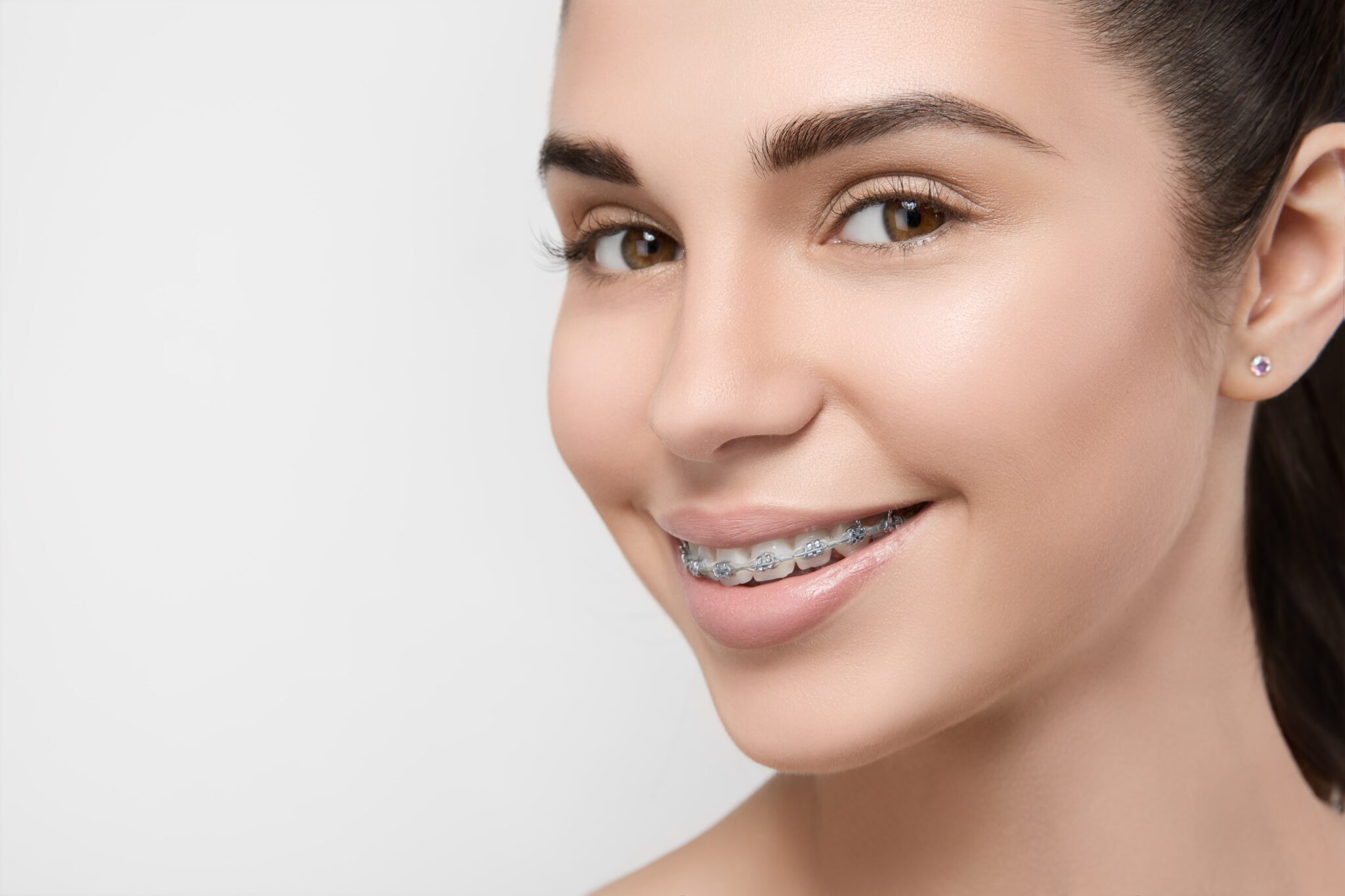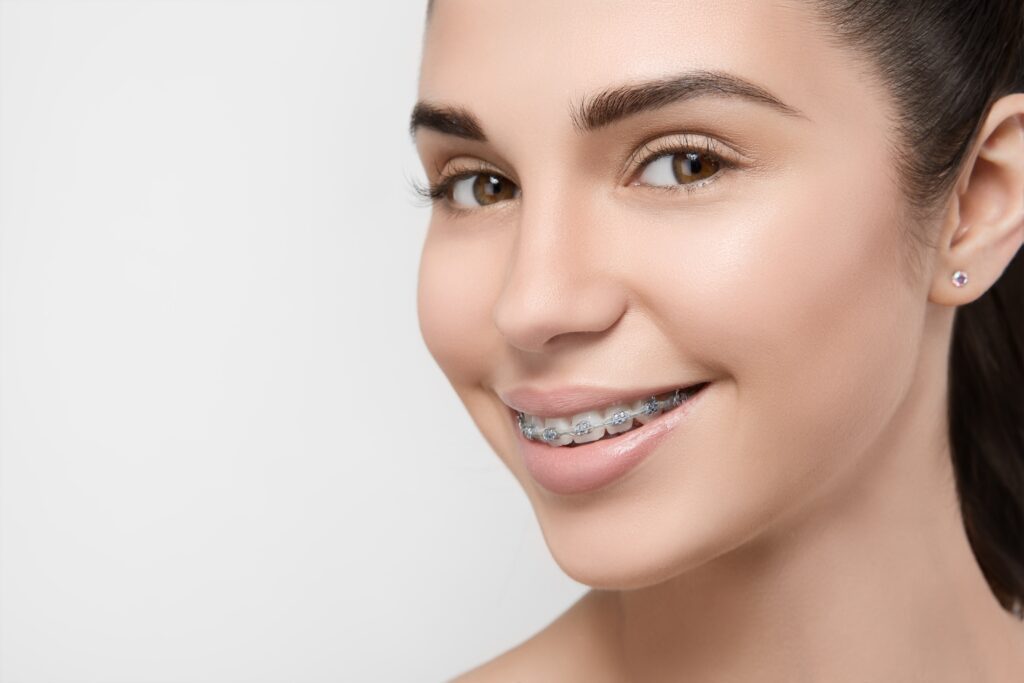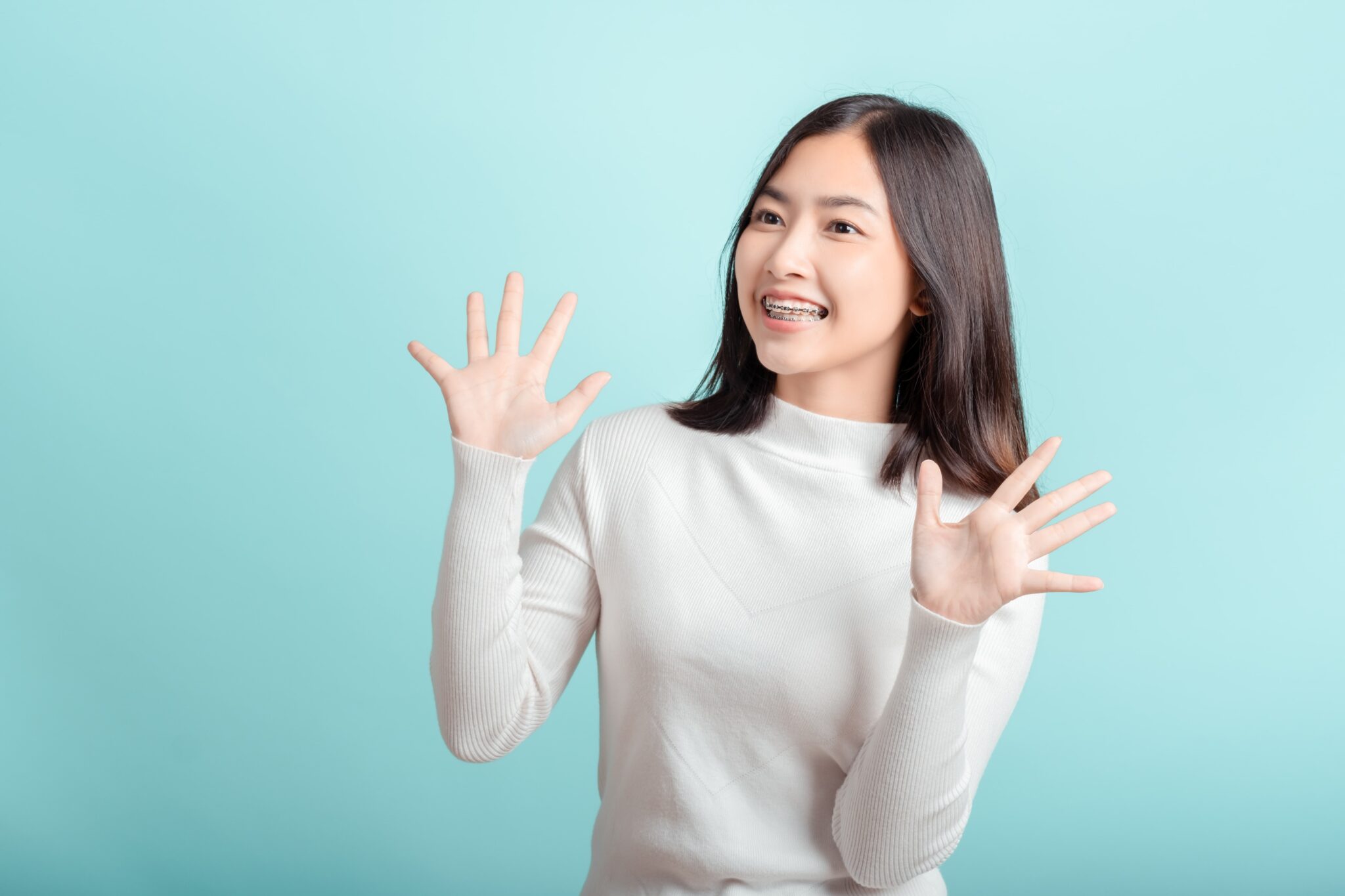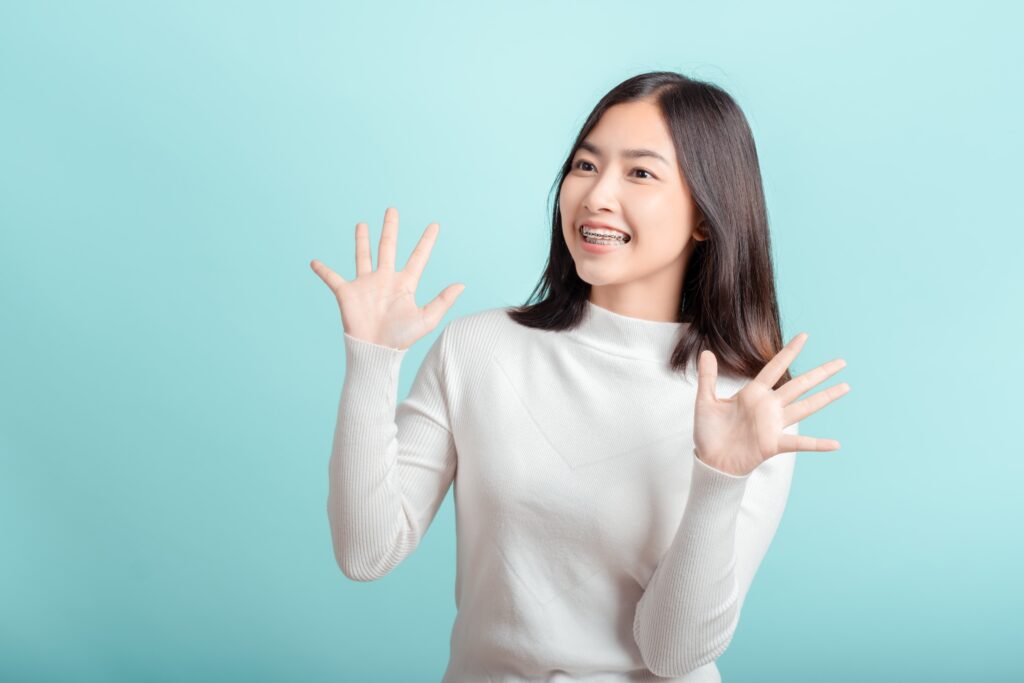 PLAYING SPORTS WITH BRACES
When you're on the playing field, whether you have braces or not, it's important to wear a mouthguard. This device will help protect your mouth and appliances from damage. If you have a sports accident, check your mouth and appliance for signs of damage, and then contact us as soon as possible if you notice anything that doesn't seem right. You can use wax on the damaged parts of your appliances to keep any irritation in check until you are able to come in to the practice. For more serious accidents to the head and mouth area, go to the nearest emergency room for care.
TAKING CARE OF YOUR TEETH
Just like you, we're happy when your orthodontic treatment goes smoothly and quickly. We all want the same thing: to get the best results as quickly and as comfortably as possible so you can enjoy your new smile. By practicing good oral hygiene habits during your orthodontic treatment, your treatment will be efficient, and your results will shine—so keep up that brushing and flossing routine! You can check out our Braces FAQ for more information about braces.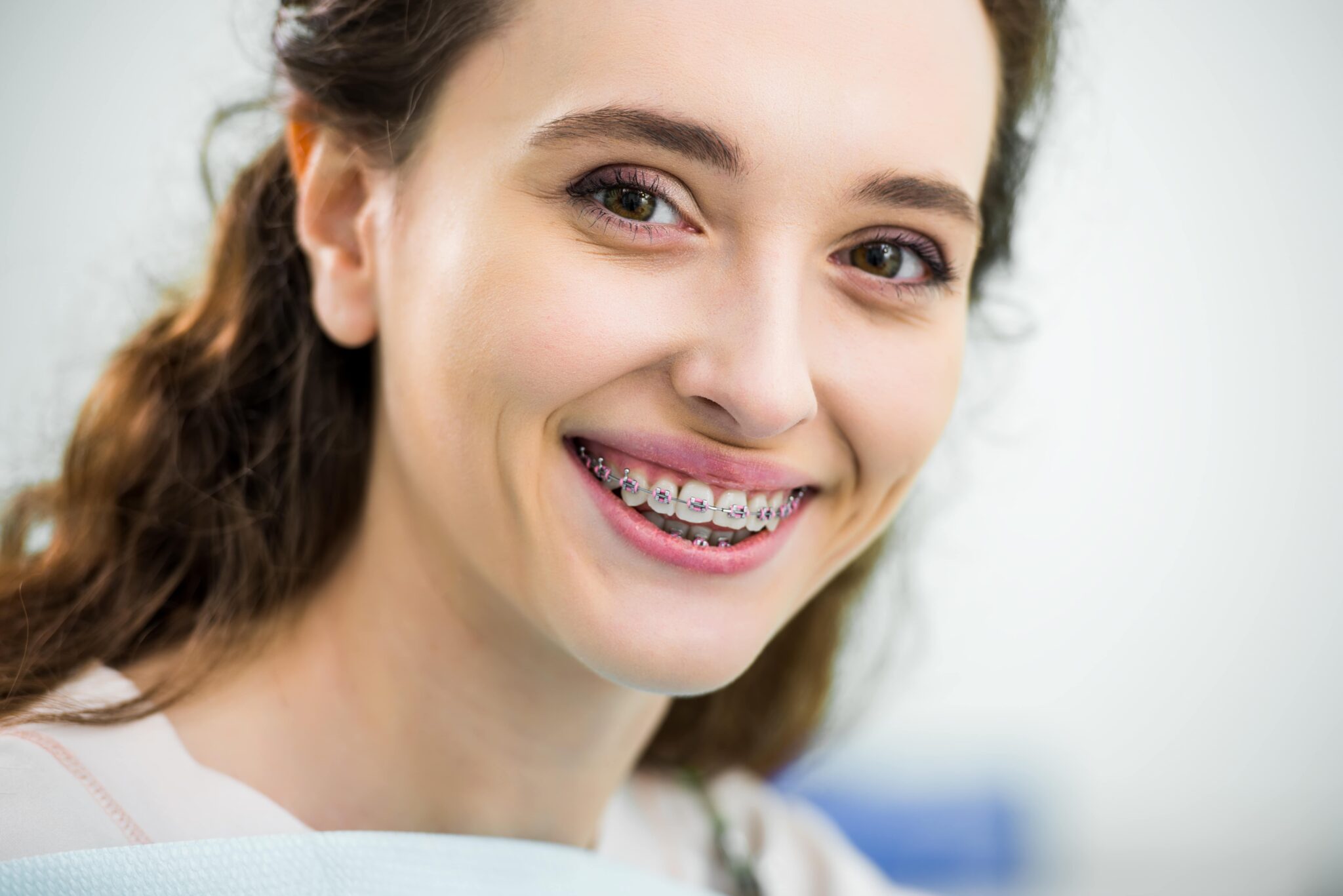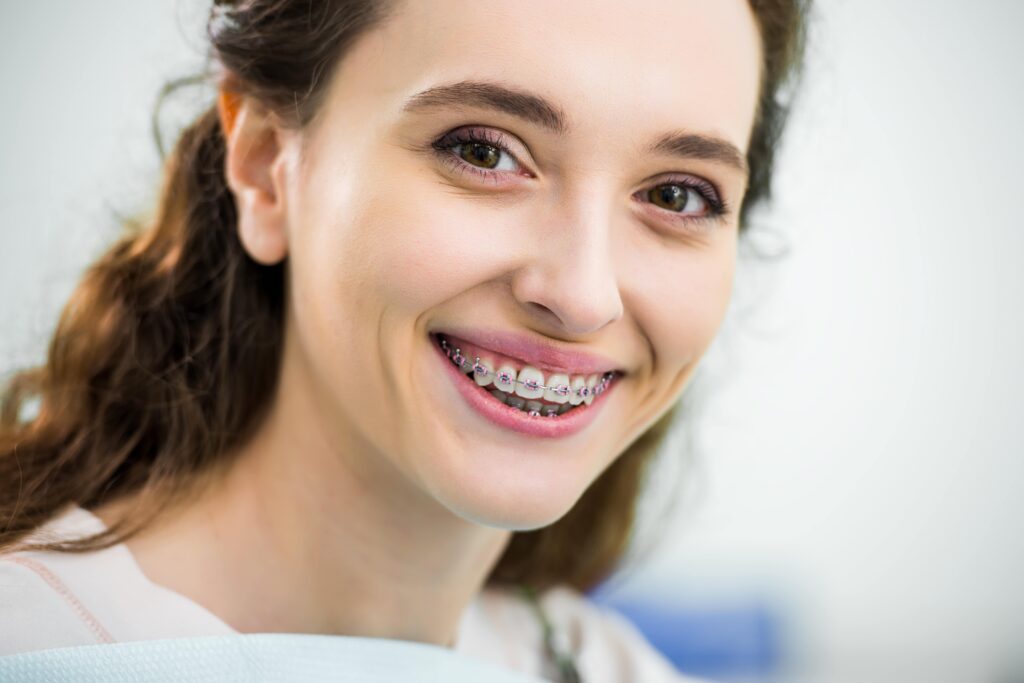 At our practice, high-quality orthodontic care is affordable. Our patients have the opportunity to start full treatment with as little as $250 down and payments as low as $150 per month. We will customize a financial plan that works for every family, providing individualized financing options for everyone. We use a slider method that allows our patients to choose a down payment and monthly payment that best fits their budget, and orthodontic insurance claims will be submitted on your behalf by our office. Since every patient is different and, therefore, every orthodontic treatment is personalized, an estimate of the full cost for you or your child's treatment will be a result of your consultation appointment at our practice. During this appointment, you will receive a customized treatment plan as well as an estimate of your cost.
The final cost of braces will depend on several factors, including
When you come in for your consultation appointment, we will discuss all your options in detail with you. Your personal preference, as well as the position of your teeth and other factors, will be carefully considered to determine the best course of treatment for you—and once your treatment plan has been created, we will go over the costs, including insurance and options for payment. Our 
page on payment options and insurance
 offers even more information on this subject.
THE VALUE OF BRACES
Braces are a long-term investment in your smile and overall oral health, so when you're ready to check out treatment needs and options for yourself or any member of your family, it's important to have all the information you need to decide. At Harwell & Cook Orthodontics, the first step is actually free—your complimentary orthodontic exam and consultation, where your questions about orthodontic treatment at our practice will be addressed, including cost. There's no wrong age to start treatment, and our offices are designed to make you feel at home, whether you're a kid or an adult, so we encourage you to come in and see us. Every type of braces we offer can provide incredible long-term benefits, such as
If you're still on the fence about getting started on you or your child's orthodontic treatment, check out some of the 
personal stories
 our satisfied patients have shared about their braces experience at our practice.
Braces FAQ for Adults
We like to keep our patients well informed, so we hope that the information on this website will help educate you about the treatments we offer and the conditions we treat at our practice. The team at Harwell & Cook Orthodontics is available to answer any questions you may have regarding your or your child's orthodontic treatment. Contact us at your convenience at any of our five practice locations in the Panhandle area. In the meantime, we love sharing our frequently asked questions, so here's a set just for the adults.
Parent-Specific Braces FAQ
Adult Patients Braces FAQ
WHY CHOOSE AN ORTHODONTIST AND NOT A DENTIST FOR ORTHODONTIC TREATMENT?
All orthodontists are dentists, but only about six percent of dentists are orthodontists; therefore, for the highest quality orthodontic treatment and results, it's important to choose an orthodontist that is right for you and your family's orthodontic care. Orthodontists are specialists in the diagnosis, prevention, and treatment of dental and facial irregularities and have extensive and specialized training. When seeking braces of any kind, your/your child's orthodontic needs should be assessed by an orthodontist so that a professional, safe, and personalized treatment plan can be developed and carried out from start to finish. 
Mail-order aligners are a definite no-no!
For real stories from our patients about receiving braces at our practice, check out the videos on the 
Patient Stories
 page.