Smile For Teachers Winners
We are proud and excited to announce our two winners for this year's Smile for Teachers contest! Thank you to all of our wonderful applicants for submitting, and thank you to all of YOU for participating and voting.
Courtney Nelson

Amarillo, Texas
5th grade teacher at Landergin Elementary
School district: Amarillo ISD
A smile makeover would help me bring more laughter and joy to the classroom. I often find myself holding back my genuine smile to hide the imperfections and misalignment of my teeth. However, I'm not just focused on the cosmetic benefits. Correcting the alignment of my bite would also be a huge change for the better.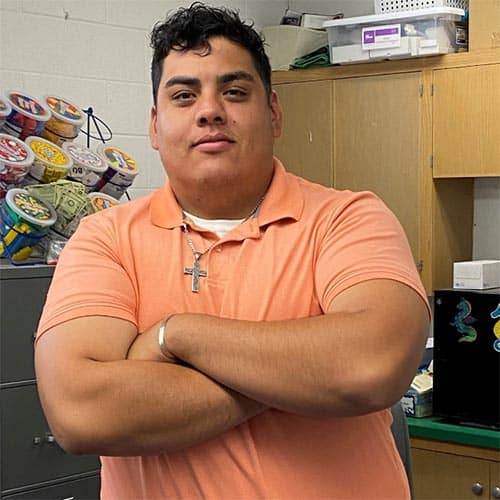 Daniel Sanchez

Dalhart, Texas
4th Grade Math and Social Studies teacher
School district: Stratford ISD
For as long as I can remember, I've needed braces but I could never afford them. I've waited so long to get them that I now require surgery for my teeth. As a teacher, I can not afford to pay for both braces and surgery. Being the winner would solve a huge financial burden that I've been facing my whole life.